This time we're off to the UK to meet Jenna of JennaMichellePinkArt
Please introduce yourself.
Hello, I am Jenna and I am a Uk based Fine Artist and Illustrator. I have a very happy family with my boyfriend and my 2 cats Isabella and Beatnik. (They are currently outside in the snow which is making me smile). Unfortunately I live in the city which has its advantages but I wish to be closer to the sea, for me the sea is massively healing. I hope one day in the future I will move there. My favorite film is The Dark Crystal and I do not have a favorite genre of music, I like most genres. My favorite musicians however I can name as Bjork, Ani Difranco and Janis Joplin. I have a love of all things creative and love expressing myself with colour either through my artwork or through my self-image. I love performance arts especially object manipulation and when I feel motivated spinning fire. I like Penguins, I also like parsnips :-)
Please describe your craftwork / shop and your inspirations for it

.
My work is highly emotive and is inspired by my life experiences and the organic world around me. My art is a form of therapy and a journey of self-discovery. I paint and draw automatically allowing whatever is inside of me to get out. I find that my art to me is more about the process that creates it instead of the final product.
I have always had a passion for art and I relate to the world in a very visual way. I am inspired by honesty. I couldn't not be an artist.
Could you describe to us what a regular day is like for you?
A day in the life of me would probably be fairly boring. I tend to wake up normally later then I want to (I am awful at mornings) I am motivated by Midday when I will start getting on with the day, how I spend my time changes from day to day, sometime I will spend the day working on my website or other computer based things. I try to squeeze in seeing a friend for a coffee a few times a week. I tend to create quite sporadically, I struggle to have a 9-5 routine when it comes to creating so some weeks I won't stop painting and others I do little this is ok though I have learnt to go with the flow. I currently volunteer at a drugs and alcohol inpatient unit running art based workshops and supporting occupational therapists at the hospital, I love this and this is something I am hoping to develop a career in in the long term.
How long have you sold your items on Etsy?
I have been selling items on Etsy for probably about 10 months now. Well I say selling, my items have been listed for that long, I found Etsy and decided it might a good way to begin selling my work online, it has encouraged me to try selling at craft fairs.
What's your favourite part of the Etsy experience?
Shopping? Haha, I love to scroll through other peoples shops. There are some very talented people selling through etsy.
Are there any other skills you'd love to have?

I would love to be able to crochet, yet I do not have the patience. I have been taught several times and have crocheted a few items but I lose interest quickly. I guess I was meant to paint and draw. I intend to teach myself to felt soon

or ceramics…..ahh there are so many skills I would love to have.
What is your favourite item in your own shop?

This is currently my favorite painting to date. It was painted at a time that I needed to fill an emptiness inside of me. When I began painting the paint seemed to just create its own shapes and the figure emerged from it. I spent hours and hours working and re-working this painting applying layer upon layer of paint.
What are your favourite materials to work with?
I am currently completely in love with Dewant Inktense pencils. I love them. I love the effects you can make with them and how vibrant they are. I love how washed away and tired you can make them look. I wouldn't be able to get buy without a box of Inktense pencils a Biro and a tip-ex pen.
Please nominate another team member who you'd like to know more about.
Her jewellery is inspirational and I would love to hear about its creative process.
Thank you Jenna, for this inspiring peek into your creative life! Now lets take a quick look at some more of your amazing creations.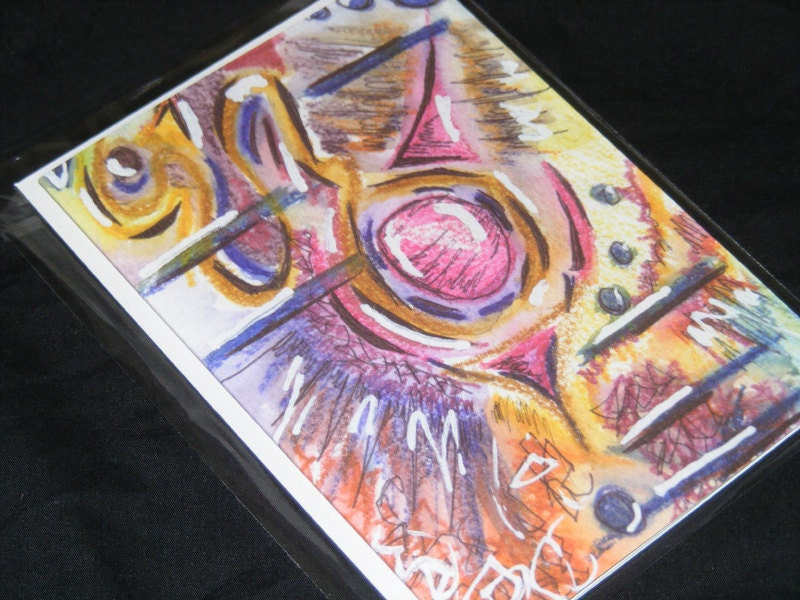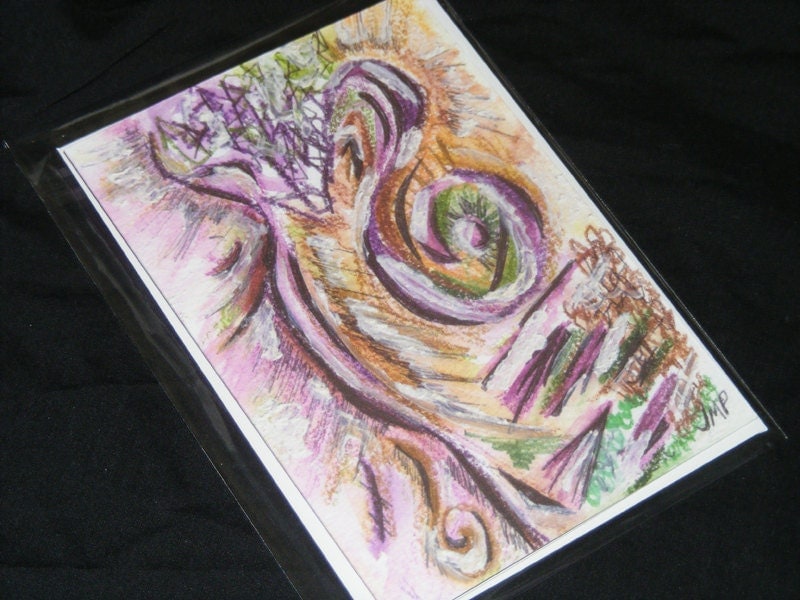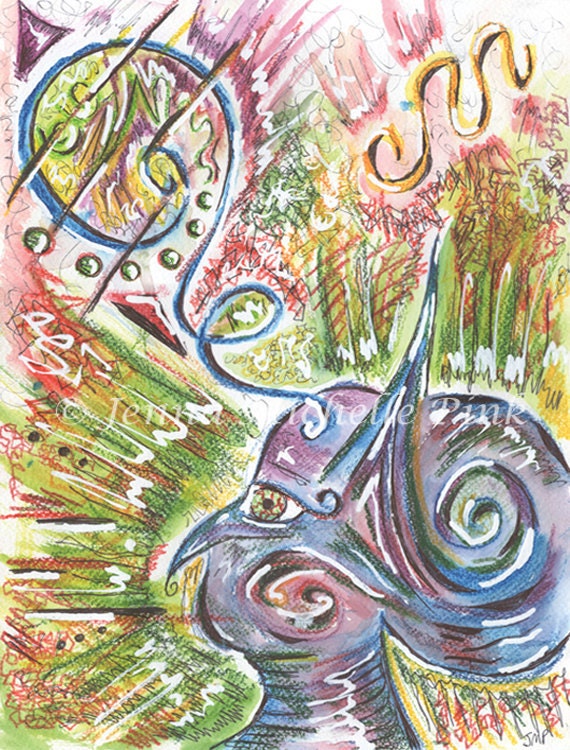 To see more of Jenna's work, please click on the link to her shop